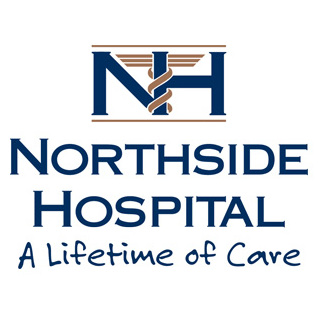 Northside Hospital
Northside's Mission
Northside Hospital is committed to the health and wellness of our community. As such, we dedicate ourselves to being a center of excellence in providing high-quality health care. We pledge compassionate support, personal guidance and uncompromising standards to our patients in their journeys toward health of body and mind. To ensure innovative and unsurpassed care for our patients, we are dedicated to maintaining our position as regional leaders in select medical specialties. And to enhance the wellness of our community, we commit ourselves to providing a diverse array of educational and outreach programs.
History
Northside Hospital-Atlanta (in Sandy Springs) opened in 1970. The original facility had 250 beds and has since been expanded to 537 beds.
In 1997, Northside Hospital-Cherokee (in Canton) was created through an agreement between R.T. Jones Regional Hospital and Northside Hospital, Inc. Today, the hospital has 84 beds. In 2011, Northside announced plans to replace the hospital with a new facility near I-575 at the Ga. Hwy. 20 exit, near the Canton Marketplace development. The opening date is expected in 2017.
In 2002, Northside Hospital purchased the 41-bed Georgia Baptist Medical Center (in Cumming) and renamed it Northside Hospital-Forsyth. Since then, the facility has experienced continuous growth, expanding to 231 beds and with three new floors underway.
Values
Northside's outstanding reputation in its industry is fueled by an instinctive devotion to a unique set of values. This statement of values defines and communicates those guiding, motivating philosophies that have led us to distinction:
• Excellence
• Compassion
• Community
• Service
• Teamwork
• Progress and Innovation