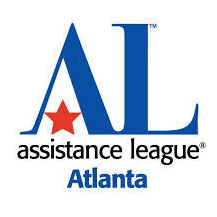 Assistance League of Atlanta
A group of 34 women founded the Atlanta Chapter of the Assistance League, in 1982, building on the rich history of the organization that began in the early 1900s as the West's first nonprofit, nonsectarian, nonpolitical organization. The Assistance League was also the first organization of its kind to recognize the potential of volunteers in helping those less fortunate in the community achieve a better, more meaningful life.
Today, Assistance League has 26,000 members nationwide committing over 2.6 million volunteer hours and $36 million yearly to local communities. Among that membership is the Assistance League of Atlanta that in the early years, sold senior citizens' crafts at malls and outdoor markets. Knowing that Assistance League needed a permanent home for selling its crafts, members searched for and found a building to lease in downtown Chamblee, Ga., which today is lovingly referred to as "The Mouse House."
Four buildings and thirty years later, Assistance League of Atlanta has grown into an all-volunteer organization with over 250 members that have recorded on average more than 45,000 volunteer hours each of the last four years.
The Atlanta chapter supports seven avenues of service, including Links to Education, an initiative that provides scholarships to deserving college students pursuing post-secondary education at six Georgia institutions of higher learning, including Gwinnett Technical College. In the last year alone, 26 students have benefited.